Welding Technology
This is a comprehensive 150-hour program preparing students for an entry level position in welding. The focus is to teach students the necessary weld process skills to successfully complete an industry standard weld certification test governed by the American Welding Society (AWS).
Medical Office Assistant
This course is designed to prepare students for a career in healthcare. Students will be able to perform many functions in a medical office including setting appointments, organizing patient files and information, completing insurance forms and information, patient billing, and medical coding.
Medical Assisting (only offered in IL)
Graduates of this program will have the skills to aid physicians and other medical personnel in patient examination and treatment. Medical Assistants also perform office administrative tasks that keep a medical office or clinic running smoothly. Upon successful completion, students will be prepared to work in physicians' offices, clinics, nursing homes and health care centers as a Medical Assistant.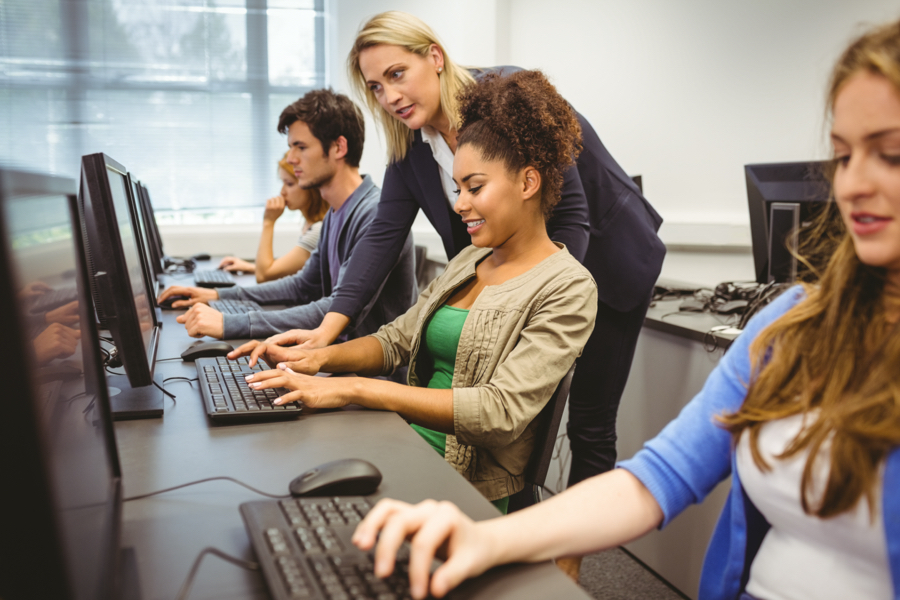 Business Computer Applications
This program is designed to make graduates proficient with Microsoft Windows programs, including Microsoft Word, Excel, PowerPoint and Outlook, as well as develop and/or refine keyboarding skills, learn effective résumé writing and job interview techniques, and able to communicate effectively in an office setting using basic computer software.